Does Your CPA Marketing Campaign need Scaling Up?
There are  a lot of affiliates who would like to know about scaling up a Cost Per Action marketing campaign and the best ways to promote a successful CPA business online.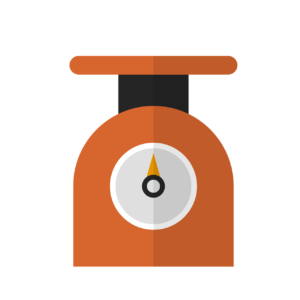 Scaling up your business simply means taking it from the initial level to a top level.   and generating a huge amount of commission with CPA offers.
You will want to keep reading to learn about different effective marketing strategies to escalate your campaign and earn good profit from it. Here is a brief explanation of scaling up a CPA campaign to save your time and be more productive.
The steps to Scaling up a Cost Per Action Marketing Campaign
Amplify your keywords
Are you running a CPA campaign and wanting more traffic volume to your website or blog?  First of all, you can expand your keywords to get more volume. Here you will see how to expand and amplify your keyword to generate huge traffic and scale up a cost per action marketing campaign.
Long tail keywords are longer and more specific keywords. Learn how to use long tail keywords. They can be used when visitors are closer to making a purchase.
Use buyer keywords which are like the bread and butter of search engine marketing. You need to learn how to target your visitor so that they have money in their hand to invest in your offerings.
Choose broad matching keywords to run your ads with relevant variations based on your keywords to attract more visitors to your website in less time.
You should be creative and use outside-the-box keywords which are from similar industries.
Discover New Traffic Sources For Your Cost Per Action Marketing Campaign
You have created a marketing campaign which is well built in yahoo and generating profitable revenue (ROI).  Scale up your cost per action marketing campaign by getting more traffic using other Search Engines.   Google , Bing, MSN,  and Ask.com are excellent places to market your offer.
If you do it the right way, going into Google alone will increase new traffic dramatically.  If your CPA campaign is big, MSN can also help you in generating revenue.  Other search engines, media buying and banner ads will also work as a part of your campaign in ways to earn more money.
Work on Ad copy and landing pages CTR
Testing your landing pages and ad copy is another way to scale up a cost per action marketing campaign.  This will help to maximize the chances of a qualifying action.
This will increase your traffic volume with the chances of getting more completed actions without putting in extra effort.
Negotiate for Higher Payouts to scale up your Cost Per Action Marketing Campaign
When you have scaled up your CPA Marketing campaign, you will find yourself in a position to negotiate for a higher payout from your CPA Network.  Before requesting a higher payout, do some research.  Search the other CPA Networks for the exact same offer that you are using, identify the difference between the payouts and compare it to what you are doing.
Contact your Affiliate Manager, present your findings and your successful sales results (they will already have that available to them, but it doesn't hurt to have it available) and request a higher payout due to your performance history of sales.
Here's to your success,
Donnie Ellis
Your comments are welcome!