Ok, let's talk about writing content
Just about everyone involved in internet marketing has heard "the money is in the list", right.  We also know that this is very true. Another saying most future internet marketers have heard is "content is king".  Writing content can be a big challenge.
These two objectives all by themselves provide the platform for a internet marketing business.  Anyone who desires to be involved in this industry (no matter what the niche) will need to master both of these objectives.
Today, we start with "content is king" and "writing content".  The willingness and ability to participate in writing content is the one key skill that once developed, will add a zero or two or three to your Internet marketing income.  The majority of communication on the Internet is done by writing, isn't it?  Not by one on one speaking to someone.
There are some key elements that belong to every part of becoming an internet marketer.  The obvious ones are to set goals, make lists, focus, and improve your income.   You are going to need these elements when you start writing content.  I will discuss each one of these elements in the process of our working together but be aware that you are going to need them to build your business.
Set goals?  Make lists?  Focus?  That sounds too much like work or mumbo-jumbo to some. But (and that is with a capital letter B) you will be doing just exactly that, setting goals, making lists and learning how to stay focused.
There are challenges ahead!
Let me ask you something.  What's your favorite form of communication?  Verbal or written?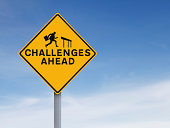 I'd like to encourage you to balance one with the other, the verbal communication with the written form.  Why should you bother?  The incentive is that your income will increase if you write more. The majority of communication on the Internet is done by writing, isn't it?  Not by one on one speaking to someone.
In fact, written communication is more important than verbal online.  Very seldom is it necessary to talk to someone verbally.  Especially since the person you need to communicate with may be in a far off country and asleep during your prime time hours.
The ability (which 99.9% of computer users have) and the willingness (which 90% or more lack) to write is the key difference between success and failure with Internet marketing.
Written Communication
Consider these forms of written communication. Rate yourself on a scale of 1 to 10. 1 being scared to death, and 10 being proud of your ability, in performing the following tasks that require you to write:
emails
responding to forum posts that others have made
starting new forum threads
posting comments on other people's blogs
setting up your own blog and posting regularly.
creating articles for the purpose of getting publicity, links to your website, Bum marketing purposes, etc.
start writing press releases, or submitting articles to your local newspaper for publication
writing short reports (5+ pages) for sale or to give away
putting together an autoresponder series to send to people who you've convinced to sign up to have you send them more information about something
sending promotional emails to people that have signed up to receive them from you
writing a sales page to promote your product or service
sending an email to someone who doesn't know you, asking him or her to do a joint venture with you.
putting together complete e-Books
setting up books for POD (publish on demand), so that when someone requests one, a hard copy version of your book will be printed and mailed to them
publishing books that can be sold on Amazon.com
writing books that will show up on the shelves of your local bookstore, or in your local library
 Here's The Challenge!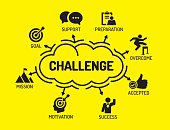 The further you can go down that list before saying:  "Whoa, not me!", the more comfortable you seem to be with your ability to write, and if you've reached step 5 or higher, you obviously have a willingness to write.
Do you realize that participating in things like forums, facebook, linked in, and Twitter can teach you how to write for an online business?  Think about it.  How much time do you spend communicating with your friends on Facebook.  You are writing aren't you.  Certainly you are and your are posting and sharing comments.
Do you get a lot of email from different Guru's or marketing experts.  Instead of unsubscribing, hit the reply button and establish communication.  If they answer you great?  If not, nothing lost, nothing gained.
When you open the lines of communication you have now provided something of value to your potential customers and friends.
GO AHEAD, TRY IT.  I DARE YOU!
Here's to your success in 2020!
Donnie Ellis
TrafficTips4U.com
P.S. Tell you what!  Read this article and post a comment.  In the comment leave me your name, email address and website.  I will send you a bonus for the comment.  You can take your pick?  An Ebook called Traffic Machine or 10 Email Subject Headlines that convert real well.   Just let me know which one you want.
PSS Check out this article on creating content for your blogs and websites.