Set Yourself Up for Success using Traffic Exchanges!
Learn how to use traffic exchanges and set yourself up for success!
In a previous article I explained how to use traffic exchanges properly in order to build your list and make money doing it.  Today we are going to discuss how to set yourself up for success with traffic exchanges!
Assmptions!  Could get you into trouble!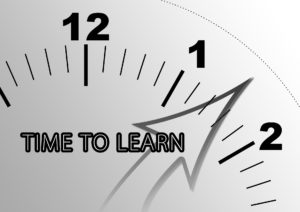 Starting from scratch.
On a tight budget
Don't want to pay for hosting and build a website right now.
Need to start building your list and don't have a clue?
Way to darn many decisions to make!
Tired and frustrated! Need to see something happen
So Ok, let's repeat a few things!
You need to brand yourself and build your list!  This is what traffic exchanges can help you do!
Do not be try to advertise your main product or affiliate product on traffic exchanges!  Sell yourself and then email your list to sell your main product.
Here are some steps that will help you get to where you need to go!
First priority, stay organized and stay focused. You will need to keep a spreadsheet so you have your programs, referral ids  and login information for the sites you are joining at your fingertips.  Save yourself a lot of heartache and hard work.  You can find a spreadsheet under google documents, MS Word or Open Office.
Go ahead, sign up for the top 10 ranked traffic exchanges.They are all free traffic exchange sites.  You can also get information from TE Hoopla for the top 12 ranked traffic exchanges. Just set your profile up for right now.  Don't add your websites yet.
Sign up for a couple of good rotators. Two especially good ones that you can use are Explosive Traffic and Viral TE Coop.
Here are the tools and software that you need to start the branding process!
Let's talk strategy and put it together!
Remember knowledge is power, but you have to apply it first! When you apply the knowledge you will set yourself up for success with Traffic Exchanges.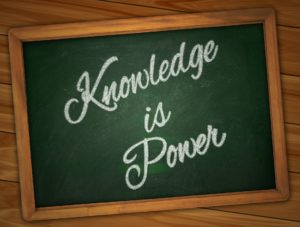 Create your Splash/Capture Pages with a free ebook or report offer.  Assign a tracking url to both capture pages and integrate the splash pages with your autoresponder.  Create a thank you/download page and link that to your Money Page that lists your programs.
Use the tracking links for your Splash Pages and enter them into your Rotators.  Just promote your Splash Pages in the Rotators.
Now create tracking links for your rotators.  Enter the rotator sites (with tracking links) into the different Traffic Exchanges that you have joined. Set up your traffic exchanges using the rotator banners.  Add your Rotator tracking link to the banners.  Now start surfing and watch what happens.  Visitors will click on your Splash Page links, join your list and then be redirected to the download page for their ebook along with the opportunity to look at your Money Page.
Set up some simple emails with these same instructions in your autoresponder so that your subscribers can duplicate your efforts.  Promote your money page and other programs through the email follow up series.
There you go.  You build your list, build a relationship with your subscribers and make some money from your main programs.  You will see the results and set yourself up for success using Traffic Exchanges.
If you would like more detailed information, please join my Traffic Tips 4 U newsletter here.
Here's to your success in 2016!
Donnie Ellis
As always your comments are welcome!