How to Use Traffic Exchanges? Use them right!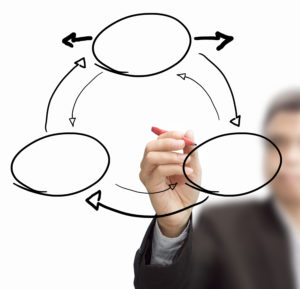 Ok, so let's talk about how to use Traffic Exchanges!
This is one of the most controversial methods of generating traffic on the internet.  A lot of people tell you that Traffic Exchanges don't work and a lot of people tell you that they do.  Learning how to use traffic exchanges right is the key!
So let's take a look at what they are, what they are supposed to do and if using a Traffic Exchange can be profitable.  Then we can see how to use traffic exchanges properly.
What is a Traffic Exchange site?
A traffic exchange is a type of website which provides a service for webmasters in exchange for webmasters in exchange for traffic.
It is similar to the auto surf concept with the exception that traffic exchanges usually use a manual rotation.
What are traffic exchanges supposed to do?
The main reason for people to join a Traffic Exchange program is to promote products and services to likeminded marketers.  Learning how to use traffic exchanges properly will help.
A traffic exchange website receives website submissions from webmasters that join traffic exchange networks. The person who submitted the website then has to browse other member sites on the exchange program to earn credits, which enable their sites to be viewed by other members through the surf system. This increases the number of visitors to all the sites involved.
Can using a Traffic Exchange be profitable?
The answer to this question is yes and no.  Let's start with the "No" first.
No using traffic exchanges is unprofitable if…
Most Traffic Exchange users make the error of trying to sell products directly in an exchange. That is a huge mistake. They simply don't stop and think about their audience.
Surfers who are clicking furiously along for credits in an exchange are NOT looking for something to buy. They are trying to sell and they are trying to sell it to YOU!  That's just one reason affiliate sales pages do not convert well in traffic exchanges. Even if you are promoting something they need, what would make them stop surfing long enough to buy it from you?
Aside from competition flooding the market and the split second you have to get a surfer's attention, the majority of TE advertising is not well targeted.You are selling the wrong thing at the wrong time in the wrong way! That's a direct quote from Doug Scott, owner of TE Profits.  I couldn't put it any better!
Yes using traffic exchanges can be profitable if…
The first step toward success with Traffic Exchange marketing is to understand the wants and needs of the market.
Here's another way to look at it. Instead of trying to sell something because you think it's cool or because it could make you money, choose a product the market is starving for… and sell that.   
First of all, the best way to utilize Traffic Exchanges is to Brand and Promote yourself!
Use a splash/squeeze page to get a subscriber on your list and then advertise to your subscriber with an email campaign spot lighting your main product or affiliate product.
So, what you promote in the Traffic Exchanges is your splash/squeeze page with a free offer of some type to get a potential customer on your subscriber list.  DON'T, I REPEAT DON'T advertise your main product/program or affiliate product on the TE's.  That is not how to use traffic exchanges. Promote yourself with a splash page inviting someone to subscribe to your list.  From your list promote your money offerings.
Most of all you need to use site rotators and banner rotators.  Two especially good ones that you can use are Explosive Traffic and Viral TE Coop.  Put your website or webpages into the rotator and then advertise your rotator url on the different Traffic Exchanges that you usually surf.  Assign credits to your rotator url's and you will then get massive views of your splash pages all over the Traffic Exchange Network.
Traffic Exchanges will help you to build your list.  Use the downline builders in the Rotator Traffic Sites, advertise those and invite your subscribers to get more bang for their bucks.  Teach your subscribers how to set up their Traffic Exchange advertising correctly to get additional signups.
I'd like to point out one more thing here!  Don't use the standard affiliate splash pages that are generated for you by the different traffic exchanges.  Create something that is unique to you and what you want to promote.  Remember you want to build your list. If you are using the same affiliate splash page as everyone else you will not stand out in the midst of the crowd.
You can sign up for a free splash page creator.  There are a lot of them available.  The one that I use is CreateSplashPages.com.  You can join as a free member and they will host three splash pages for you.  You could create a splash page, a download page and a thank you page for free.  That would give you a good sales funnel to start with.  Upgraded members get a lot more and the upgrade is not expensive.  But if money is tight, sign up for free!
One more point and I'm done. Please do not join every traffic exchange on the net.  You cannot possibly keep up with all that stuff and you sure can not surf them all.  Join the top 10 ranked traffic exchanges and go to work.  These are free traffic exchange sites.  You can also get information from TE Hoopla for the top 12 ranked traffic exchanges.
Would you like more information on how to build a downline with Traffic Exchanges!  Grab your free TE Maximizer ebook here!