Have you checked your inbox lately? Are you learning to drive traffic to your website?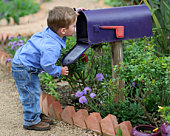 Email marketing is still one of the most effective methods for directly communicating with your audience.  Email marketing is used to drive traffic to your website. Use these tips below to grow your email list and create powerful emails that will get you those click to your website.
Your email marketing campaign is an essential element of your overall marketing strategy. They are designed to communicate and build relationships with your audience.  Email campaigns  gather relevant data, and help increase your return on investment. Unfortunately, many of these campaigns miss the mark and continue to fall short.
Ten tips to boost lead nurturing and returns.
Tip #1: Use Your Email Campaign as a Dialogue
Unfortunately, many businesses follow the "batch and blast" method of email marketing campaigns. While this successfully achieves the objective of sending out the email, it doesn't actually end up beginning a dialogue with your audience. Extend the conversation by listening to your audience, adding relevant value, and engaging your prospects. Ask for their participation and always include social share buttons to encourage your audience to continue the conversation.
Tip #2:  Hook them with Your Subject Line
The make or break aspect of any email is the subject line. This is what will get their attention and make them read the rest of the email. Make sure that you spend an ample amount of time crafting the subject line, remembering to keep it short and to the point.
Tip #3: Focus on the Message
Email marketing campaigns do more than send out communications; they send the audience a message. Use your email marketing campaigns to tailor your message according to the prospect's profiles, actions, and interests. Consider sending different email messages to the various segments on your list. By ensuring that you include value-added content, your audience is more likely to engage with your emails.
Is your email box loaded with cash and buying subscribers?
Tip #4:  Create A Clear Call to Action to Drive Traffic to Your Website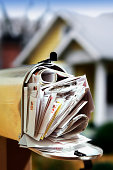 Be sure to make your call to actions clear and prominent to increase the response rate. Make it easy to act on your call to action by including an easy to find, clickable button that is embedded in your email. You can create these easily through a newsletter formatting site like Fusion or MailChimp.
Tip #5: Create a Mix of Styles
Consider mixing up your email campaigns styles and methods to avoid having them underperform. While you test different email components such as content angles, delivery days, fulfillment pieces, and surveys, you'll start to learn what your readers are responding to. You will have a better chance of keeping your readers engaged if you keep your content and methodology fresh.
Tip #6: Automate Where Needed
When you automate your campaigns, you give yourself more time to spend developing your strategy and being creative. Use your marketing automation solution to automate campaigns based on behavior and event triggers, so you have more time to build stronger relationships with your audience.
Tip #7: Analyze Your Results
The reports from your email marketing campaigns don't always require massive data dumps into Excel or hours of crunching numbers. Leverage the reporting dashboard in your email automation tool to get the details transferred into a format that is legible for everyone. Use these details to understand prospect interaction and improve future campaigns.
Tip #8:  Design RSS Feeds for Your Blog
You can make it extremely easy for your audience to keep in touch and gain more valuable information from you. Design an RSS feed subscription option in your blog using contrasting colors. Set it up at the top of your page, make sure to explain what they are signing up for and why they should.
Tip #9:  Add Opt-In Pop-Ups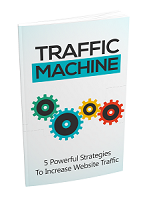 Newsletter pop-ups on your website can be extremely useful for increasing your email subscribers. In fact, most blog sites, from large corporations to the single blogger, use them. Implement your pop-up efficiently by choosing the right place on your site and by using an optimized popup builder. Tell readers why they need your newsletter and how the information on your site can benefit them.
Tip # 10:  Social Media Campaigns
Social media contests not only spread the reach of your brand, but they are an excellent way to collect more emails. All you have to do is host sweepstakes on your social media platform and ask for an email as a simple way for your audience to enter the contest. You can generate even more motivation to spread the word by providing your audience with unique opportunities for getting their friends to provide you with their emails.
To build, execute, and manage an effective email marketing campaign, you have to pay close attention to your audience and the message you are sending them. These ten tips will help you avoid the common trap of sending out self-promoting messages that only lead to them being deleted.
Grab this free Ebook Traffic Machine and learn how to use Social Media to drive traffic to your website.
Here is to your success!
Donnie Ellis